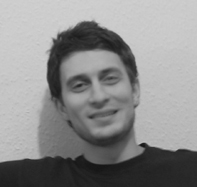 Biography
Kostas Alekoglou was born in Thessaloniki, Greece.
His involvement with trance started in Greece, attending the first parties during 1994 and in 1996, after a move to London, UK, he co-founded "Magus" with Christos Tatitzikidis (Igneous Sauria/Headstick recordings).
Kostas has been producing music for 14 years, since the initial inception of 'Magus' and has performed as a DJ and live act in Brazil, Russia, Australia, Japan, France, Germany, Holland, Denmark, Portugal, UK, Italy, and Greece.
He has been involved in numerous projects including Magus, Algorithmic Disorder and his personal projects Schizofrenic Society, Muthafunkster and predominantly as a solo artist under the name Phacelift.
In his constant quest for the 'new' sound DJ Kostas A has created a hybrid of progressive techno-trance, influenced by the European techno scene in France and the minimal workings of the Swiss and Danish underground.